<< Back to People
Michael Nathan
Managing Principal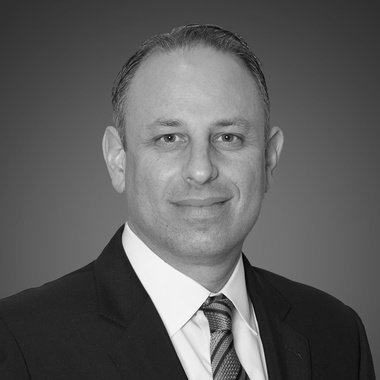 Mike is a Managing Principal at TKF Real Estate responsible for all aspects of the business including acquisitions, capital markets and asset management. Prior to TKF, Mike was a Senior Vice President at Paramount Group, Inc. (NYSE: PGRE) where he was a member of the Executive team and a participant on the Executive Committee. He was responsible for sourcing, underwriting, and capitalizing equity and debt investments on behalf of Paramount and its funds and was head of secured financings. Select transactions he was involved in at Paramount Group include a $1 billion recapitalization of an office building in New York City, the acquisition of three office buildings in San Francisco totaling $1.4 billion, and the recapitalization of a residential building in San Francisco.
Prior to Paramount Group, Mike enjoyed a 10 year career at SL Green Realty Corp (NYSE: SLG), where he held various positions in the investments group. At SL Green, he was responsible for sourcing, underwriting and executing all aspects of the investment life cycle including acquisitions, structured finance investments, dispositions, financings and select asset management activities. Select transactions he was involved in at SL Green in New York City include the acquisition, leasing and sale of a 2.6 million square foot office campus and the acquisition of a 650,000 square foot office building for $330 million. Mike also played a key role in the investment and management activities of SL Green's 4 million square foot suburban portfolio including the acquisition of two office buildings in Connecticut totaling $100 million. He also played a key role in building SL Green's residential platform including purchase of a general partnership interest in a large multi-building residential portfolio in New York City with a gross value in excess of $2 billion and the purchase of a 333-unit rental building in midtown for $400 million.
While at Paramount Group and SL Green, Mike executed on over $6.5 billion of acquisitions, $1 billion of structured finance investments, $7.5 billion of financings and $3 billion of dispositions.
Prior to SL Green, Mike worked in the acquisitions group at Reckson Realty Associates, the real estate investments group at MetLife and the audit advisory group at Ernst & Young. He received a joint BS/MBA in Accounting and Information Systems from the Kelley School of Business at Indiana University and a MS in Real Estate Finance from New York University. He is CPA and an active member in the Office Development Product Council of the Urban Land Institute.