<< Back to People
Dennis H. Friedrich
Founding Principal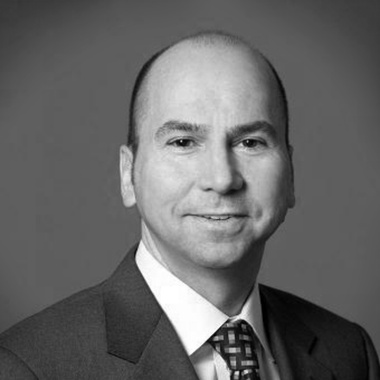 Dennis is the Founding Principal of TKF Real Estate, a private real estate investment firm founded in 2017 and focused on making direct investments with strategic equity partners in urban office and mixed-use properties in U.S. innovation centers. TKF Real Estate targets core-plus and value-add asset opportunities with repositioning, redevelopment or other value enhancement potential.
Prior to launching TKF Real Estate, Dennis enjoyed a successful 20-year career at Brookfield Properties where he held numerous senior executive positions including a role as public company CEO. During his tenure as Global CEO of Brookfield's office platform, Dennis set the strategic direction and drove the business plan for one of the largest global office, retail and residential portfolios comprising 215 properties totaling 105 million square feet across 20 major global urban centers.
Dennis was responsible for $17B in M&A, asset acquisition and disposition activity during a 5-year tenure in his global leadership role. Dennis' strategic vision and creative deal-making abilities led to several key acquisitions for Brookfield:



Trizec Acquisition (2006) – $7.5B public company acquisition which effectively doubled Brookfield's holdings in the U.S.


Hammerson Portfolio (2012) – $830M acquisition of a 1 million sq. ft. portfolio of prime office assts in the city of London plus 3 additional office and residential sites.


MPG (Maguire) Acquisition (2013) – public company acquisition in a $1.9B transaction including a 5 million sq. ft. office portfolio in Downtown Los Angeles.


Potsdamer Platz Complex (2015) – $1.4B acquisition of an iconic, 2.9 million sq. ft. mixed-use complex in Berlin, Germany.


In addition, Dennis has extensive experience in urban mixed-use development, redevelopment and place making:



Oversaw development and redevelopment activities across global markets including 8 active office and mixed-use projects totaling 8 million sq. ft. in New York, London, Toronto, Calgary, Sydney and Perth.


Led Brookfield's largest development project – Manhattan West, a $5B mixed-use project totaling 7 million sq. ft. in the Hudson Yards district of Manhattan. Manhattan West included the highly successful $400M+ redevelopment of 450 W 33rd Street into Five Manhattan West, completed in 2017.


Established the strategy and led the internal team in the $325M redevelopment of Brookfield Place in Lower Manhattan as a premier office and retail complex. The successful repositioning led to 3 million sq. ft. of new tenant leasing within 12 months.


Prior to his career at Brookfield, Dennis held several senior positions at Jones Lang Lasalle (JLL) and predecessor firms from 1992 to 2000. He was a key member of the Corporate Advisory and Tenant Representation groups and advised multinational corporations including Time Warner and National Westminster Bank on corporate portfolio strategy, asset dispositions and headquarters lease transactions.
Dennis holds a business degree in Finance from Baruch College. He is the chair of the advisory board to the William Newman Department of Real Estate at Baruch College. Dennis served as Chairman of the Alliance for Downtown New York.
Dennis was honored as a "Rising Star of Real Estate" by Institutional Investor magazine in 2007 and was named by Crain's NY Business as one of its "Forty Under Forty" professionals in 2004. He was honored with the NAREIT "Leader in the Light" – Large Cap Office category award in 2012 and was named by New York Observer as one of the "100 Most Powerful People in New York Real Estate" in 2014 (#12) and 2015 (#11).